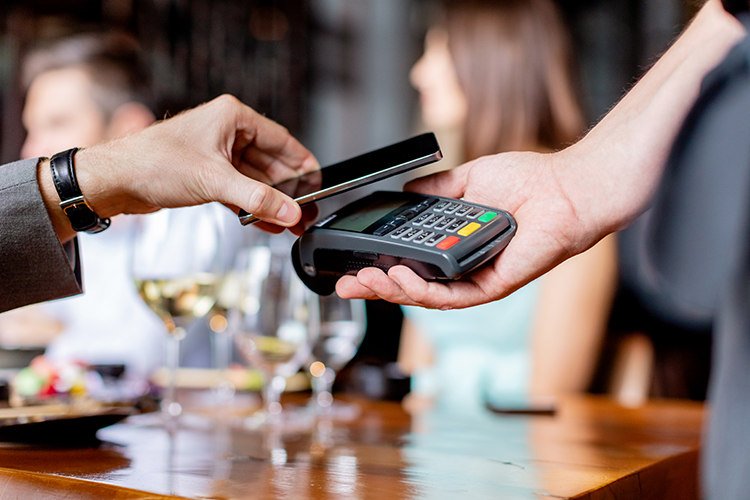 Apple Pay®, Samsung Pay®, and Google Pay™ Now Available to Pelican Members!
Tuesday, September 3, 2019 – Are you tired of keeping up with multiple debit and credit cards? Do you ever find yourself in a bind at the store because you left a card in your car or at home?
Well, as long as you have your smartphone or watch on you, these are now issues of the past—Pelican State Credit Union is happy to offer Mobile Pay services to its members!
All Pelican State CU members with capable smart devices can now use Apple Pay, Samsung Pay, or Google Pay to make debit and credit card purchases. These virtual wallets are a fast, secure, and easy way to make contactless payments!
What is a contactless payment?
Many modern smartphones and watches now include technology called Near Frequency Communication (NFC). This allows your device to communicate with another device simply by holding them close together!


Having trouble making contactless payments? Be sure your NFC capability is turned on. This is automatically enabled on iOS devices, but may need to be enabled on Samsung and Google devices.
How do I set up contactless payments?
To perform a contactless payment, you must first install and set up an application on your device that can carry out the payment, such as Apple Pay, Samsung Pay, and Google Pay. The app you will use depends on your device's operating system.
After adding your card information to the app, all you have to do is open the app when you're ready to make a payment, choose the card you'd like to use, and authorize the app to make the payment using a secure method such as a PIN or biological scan, such as facial recognition. It's that easy!
Who accepts contactless payments?
You might have noticed this symbol on card readers in some of the stores you visit:

If you see this symbol on a card reader, it means that that merchant has the capability to accept contactless payments.
Is this a secure way to pay?
Absolutely! This method of payment provides an extra layer of security because it doesn't send your actual card number to the card reader—it generates a new, unique number each time you use it!
Is there a cost to use this service?
Not at all! These services are completely free to members.* They are provided by Pelican as a convenience and courtesy in the digital age.
If you have any questions about Mobile Pay, we are happy to help! Chat with a Pelican representative by clicking the pink "Chat Now" box on the right or by calling 1-800-351-4877.