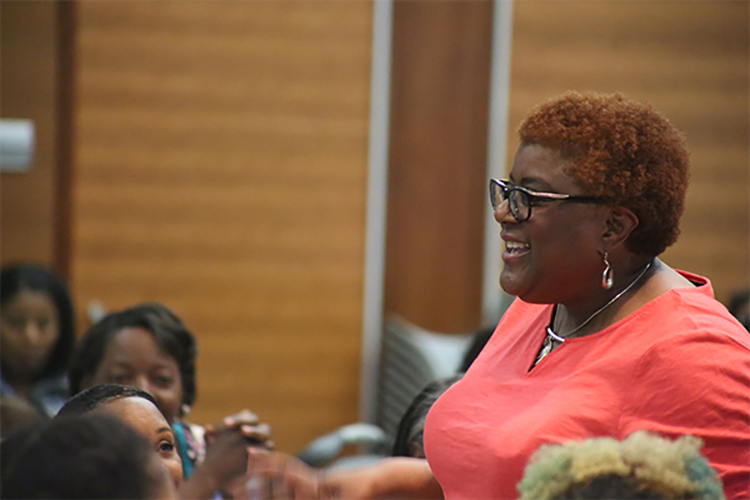 BATON ROUGE, LOUISIANA – According to a 2018 WalletHub survey of financial literacy in America, Louisiana is currently the lowest-ranked state in the country. Pelican State Credit Union is devoted to combating this epidemic by doubling down on financial wellness efforts in its communities.
"As the largest state-chartered credit union in Louisiana, we feel that it's our duty to help better inform and empower our residents with actionable financial advice," said Jessica Sharon, Director of Financial Outreach at Pelican State Credit Union.
The credit union has been hosting Financial Wellness Workshops across the state of Louisiana for over a decade. Starting in 2007, the credit union has gone from hosting 10 empowering, financial-based workshops across the state to 196 in 2018. These workshops have impacted over 30,000 Louisiana residents in that time, with almost 8,000 people attending last year alone.
Beyond in-person workshops, the credit union also runs the largest finance-focused blog in Louisiana, Pelican State of Mind. The credit union regularly writes about family, fun and finance in its Louisiana communities across the state and has been working hard to get residents more proactive in their financial lives.
Finance-related blog posts have continued to grow in popularity with the communities. Since its launch in 2016, those posts have accounted for 31.1% of all blog readership. Articles have been shared over 5,000 times, signaling that residents are wanting to better their financial lives.
The credit union has also received questions from readers, members and workshop attendees over the year. They've used them to create a video series on YouTube called #AskPelican that provides much-needed answers to a larger audience. In the first year of launch, #AskPelican videos received over 300,000 views and were watched for almost 250,000 minutes.
Many videos are less than a minute long, leading to a more "binge-watching" financial experience for viewers. Videos have covered topics ranging from building credit and phone plans to medical collections and the home buying process.
"We want to help people at every step in their financial journey, whether they're starting to save money and budget or working toward life goals and retirement. We've been building something beautiful with our blog and video series, and we're excited to see how it impacts our state on a larger scale," continued Sharon.
If you're interested in finding out more about Pelican's education initiatives and their dedication to financial wellness in Louisiana, please contact Jessica Sharon at 225-408-6112.