For a limited time, we are offering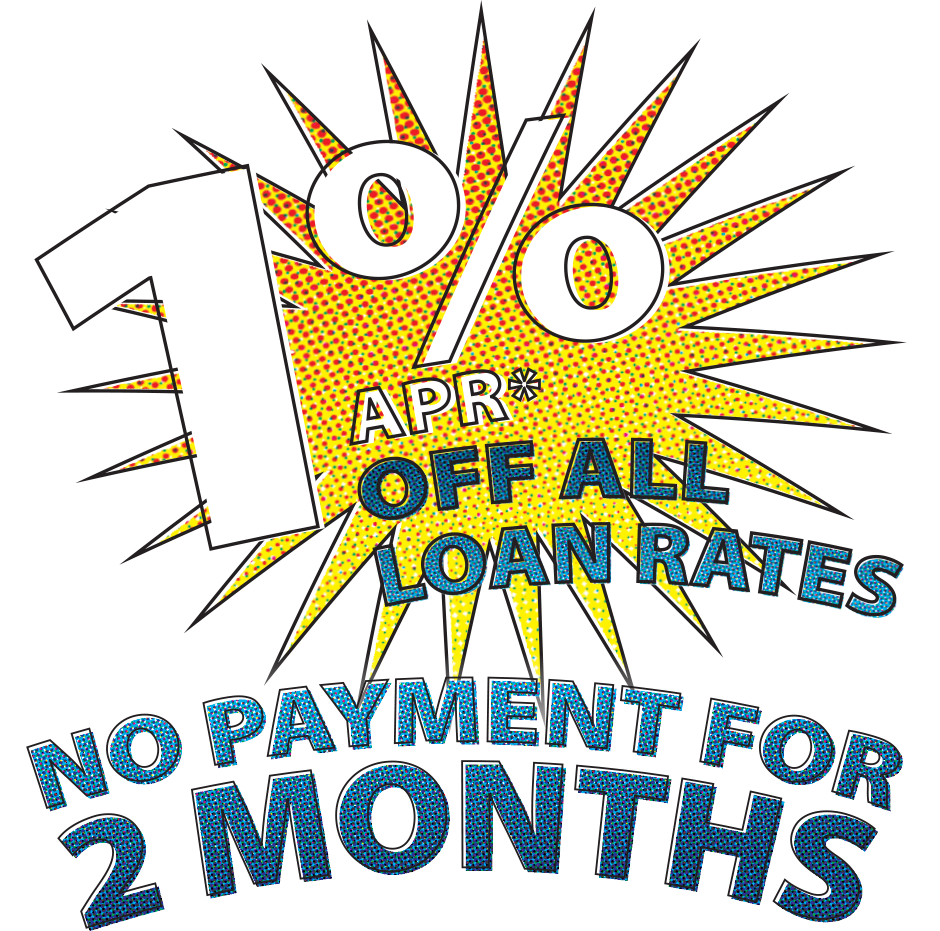 Auto loans
as low as 2.49% APR
Personal loans
as low as 7.99% APR
+ more loan types to cover all of your most important life events and purchases!
START YOUR ONLINE APPLICATION START YOUR ONLINE APPLICATION
MORE WAYS TO APPLY:
· Talk with a Pelican representative by calling 1-800-351-4877 or chatting online!
· Visit one of our 15 branches across the state!
· Apply conveniently online through [email protected] Online Banking or PelicanMobile!
---
*Pelican State CU membership required to close on a loan with Pelican. If you are not a Pelican member, you must be eligible to open a Primary Shares account with Pelican to become one. The deposit to open a Primary Shares account starts at a minimum of $10 ($5 to join + $5 minimum balance). APR = Annual Percentage Rate. Rates and rate discount are valid as of July 1, 2019, and are subject to change or end at any time. Approval based on certain credit criteria and credit worthiness. Not everyone will qualify for rates advertised. Loan rate and term determined by credit worthiness, collateral, and loan to value. Financing an Auto Loan at 2.49% APR equals an estimated $22.00 monthly payment for 48 months per $1,000 borrowed. Financing an Unsecured (Personal) Loan at 7.99% APR equals an estimated $46.00 monthly payment for 24 months per $1,000 borrowed. No additional rate discounts can be combined with slashed rates. If refinancing an existing Pelican Secured or Unsecured (Personal) Loan, rate reduction requires $1,000 new money or you will receive only a 0.5% APR rate discount.
The following loans are not eligible for a rate slash

: any Mortgage product, Mobile Home Loans Without Land, Mobile Home Loans With Land, Visa Credit Cards, Share Pledge Loans, Bridge Loans, Opportunity Lines of Credit (OLOC), and Commercial Loans. Applicant will be charged $5 for any loan application that is denied, withdrawn, or expired. All approved and booked Secured Consumer Loans with a title will be charged a $45 document fee. Other restrictions apply. See a Pelican representative for details.