Payment App Scams: Your Kids Are at Risk
Protect Your Kids Against Fraudsters
Payment apps are on the rise and promoted heavily on social media. Warn your kids about the risks and potential scams associated with using these mobile apps.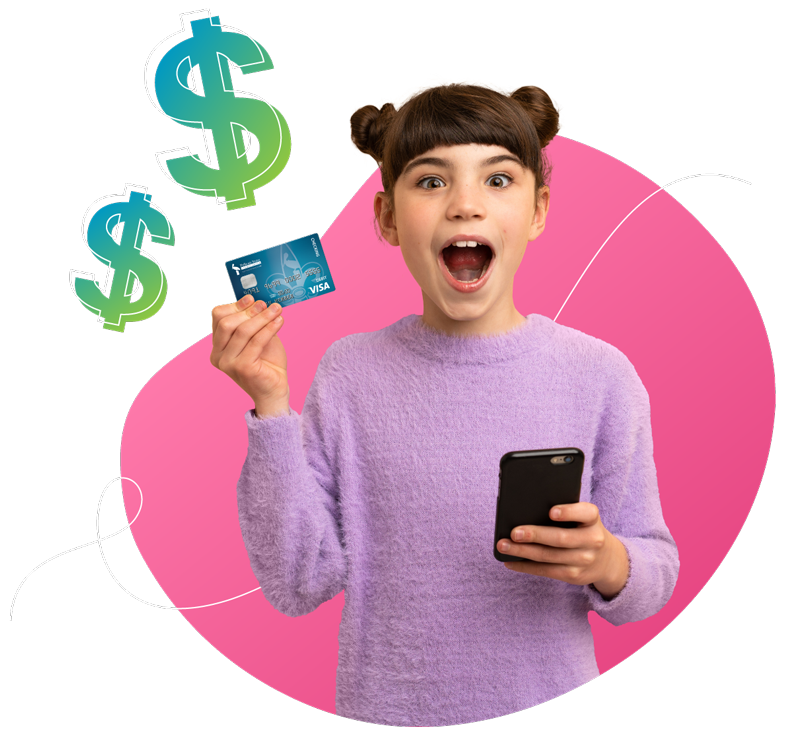 ---


Project ACCOUNTability
Learning Hub
Our FREE online financial education lessons can help teens start their financial journey. We make it easy and FUN for teens to learn how to manage their finances. Learn more about smart budgeting, saving, and investing today!3
---
Resources for Teens and Parents 
What is Project ACCOUNTability?
With the right financial education, children grow into adults who have the ability to save, budget, and avoid serious debt. They have the ability to live more fully, without being weighed down by financial stress.
That's why we created Project ACCOUNTability, Pelican's hub for all resources geared to teaching kids how to manage money. These tools are for parents and kids, including:
Webinars, blogs & other educational content
Downloads & guided practice activities
Events & in-person training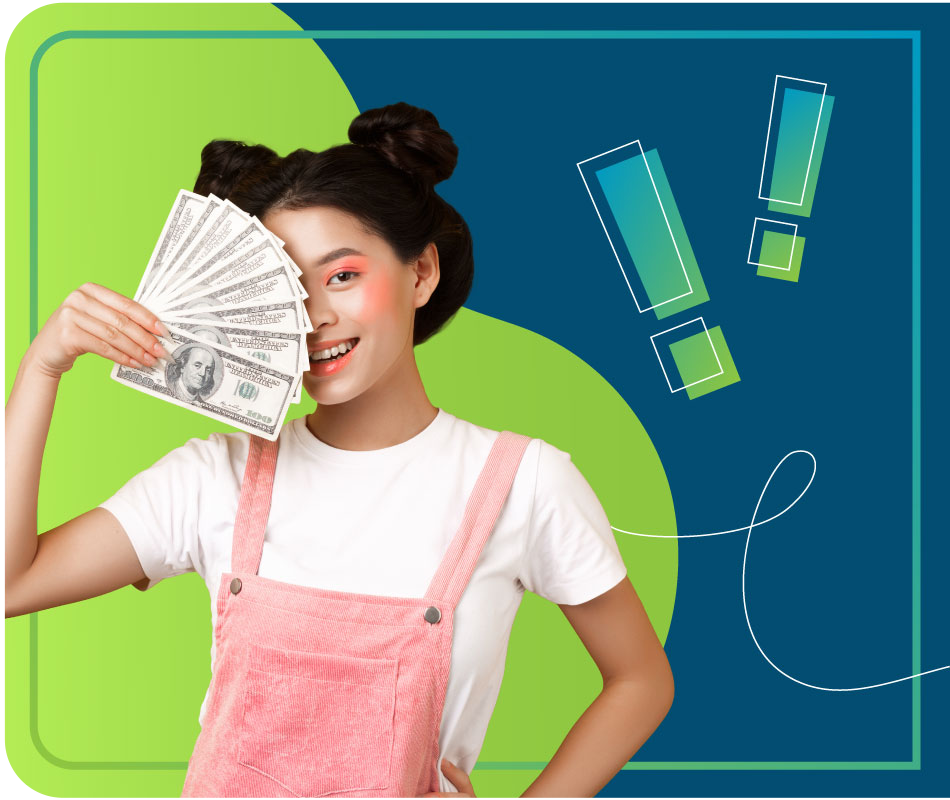 Pelican Youth Accounts
Whether you want to give your child more freedom and responsibility with money or simply set aside funds for their future, Pelican has a youth account for you.
Team Pelican members K-12 can even earn up to $10 per A on semester-end report cards¹. Sign your kid up today to show them how Pelican Pays for their hard work!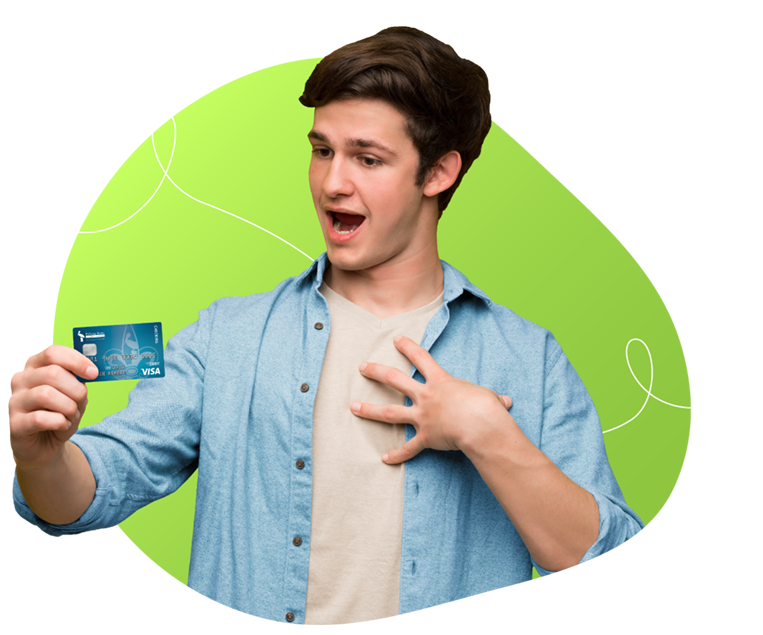 Teen Checking
Ages 13-17
Your teen's own checking account,
under your watch.
Learn More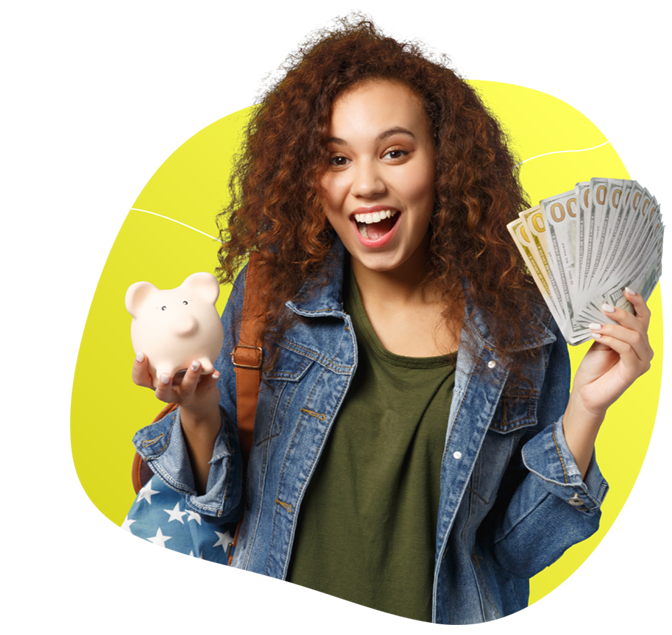 Youth Savings
Ages 0-17
Save for their future with a free
account that pays.
Learn More
Project Accountability
Learning Hub
Does Pelican offer services tailored to youth?
Absolutely! We do everything we can to support parents and their kids in understanding finances and providing the best-fit products for them.
Make an appointment at one of our branches to start your child's financial journey and decide which

 

accounts

 

might be right for them.
Our Financial Outreach team provides classroom financial education programs for Louisiana students at NO COST to the school!
Pelican has also partnered with participating schools to provide School Pride Debit Cards that earn cash for the school!
Does Pelican offer scholarships?
You bet! In fact, our Team Pelican Scholarship Award Program has awarded $129,500 in 15 years to high school graduates across Louisiana.
Keep an eye on the latest information for the scholarship award program located here.
We even have Team Pelican Youth Awards for kids! Check them out here.
What age should I consider to start building credit for my child?
Having a strong credit score is helpful in so many ways in the future of your child's financial life. We suggest high school as a great time to start building your child's credit. One of the best ways to do so is by adding them as an authorized user on your credit card while teaching them responsibility and education along the way.
No matter when you choose to help your child start building credit (if that's a decision you make)—educating them on the topic early will pay off later.
Does Pelican have resources for parents to teach kids about money?
Pelican offers free resources including webinars, downloads, articles, videos, and more all geared to helping jumpstart kids' financial education.
Check out the

 

youth section of the Pelican Blog for relevant articles for parents and kids.
Parents can also check out the "For Kids"

 

section of our website for more.
1
Pelican State CU membership eligibility required. Adult 18 years old or older must be a joint account holder on child's Team Pelican youth savings account. Joint account holder must provide a form of identification for themself and the child, such as a birth certificate or Social Security card, to open account. Highest attainable grade on the report card pertains to each individual semester-end report card's grading scale, including A, S (Satisfactory), and (O) Outstanding. Maximum of $35 per semester-end report card for Team Pelican accounts ($5 per A) and $70 per semester if the student also has an active Pelican Teen Checking account ($10 per A). Copy of official semester-end report card required. Report card must list account holder's name, school name, and date or year to qualify for rewards. Only the student's most recent semester-end report card will be accepted. Report cards are accepted for either of the major semesters, such as May-end and December-end, or terms, such as spring or fall terms. December-end (or fall term) report cards can be cashed in until February 28 of the following year, and May-end (or spring term) report cards can be cashed in until July 31 of the same year.
2 Pelican State CU membership and Team Pelican Youth Savings account required to open a checking account for a minor. If you are not a Pelican member, you must be eligible to open a primary savings account with Pelican to become one. The deposit to open a primary savings account starts at a minimum of $10 ($5 to join + $5 minimum balance). A minimum deposit of $25 is required to open Kasasa Cash or Kasasa Cash Back account. Must be 13-17 years of age to qualify. The purchase limit on teen debit cards is set to $250/day, and the ATM limit is set to $105/day. Parent/guardian must be listed as the joint account holder on the account and both names will be listed on the teen's card. Overdraft Privilege will automatically be turned off and is not permitted on these cards/accounts; an overdraft link to a line of credit, credit card, or savings account is permitted at the parent/guardian's request. Teens will be asked to provide a photo ID if they have one. The teen MUST sign the membership application in order to be issued a card. Not everyone will qualify. Pelican reserves the right to limit the number of accounts allowed per member, joint or individually. 
3 Pelican State Credit Union has partnered with EverFi to provide an additional resource, Project ACCOUNTability Learning Hub, for members that helps teach valuable skills that promote financial capability. The material is not operated by Pelican, and Pelican is not responsible for the content, which may not always represent the Credit Union's views. This does not constitute endorsement of any product, service, or organization. View EverFi's Privacy Policy.
Information is courtesy of the Consumer Financial Protection Bureau (CFPB), an agency that helps consumer finance markets work by making rules more effective, by consistently and fairly enforcing those rules, and by empowering consumers to take more control over their economic lives. For more information, visit consumerfinance.gov.