Say Hi to
Petey the Pelican


Petey's the mascot of Pelican State Credit Union, and if you ever see us out in your community, you just might see him too!

You can find Petey at our Free Kids Bike Races, on the Pelican State CU float at local parades, making special guest appearances at school events, and more! It doesn't matter if you're 1 or 101, Petey's always more than happy see you (and maybe dance around a bit).

Did we mention that he's the star of his own coloring book, The Adventures of Petey the Pelican? It's dedicated to financial wellness for Louisiana's brightest young minds and tells a story about his hard work saving up for a big purchase! He loves to share his story with any kid who wants to read it.
The next time you see him, stop by and say hi!
Youth Accounts
Introducing children to money management while they're younger will lead them on a path of financial success. We are happy to offer Team Pelican Savings Accounts for members 17 and younger and Teen Checking Accounts for members 13-17. Benefits of the savings account include: dividends paid on the entire balance, getting paid for good grades, no monthly service fee, and being eligible for a $1,000 scholarship award! The teen checking accounts offers teens the ease of using their money while having real-time account monitoring, purchase limits, and card controls.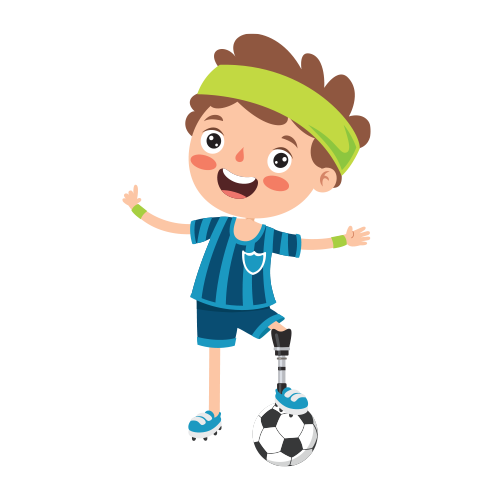 Financial Fun for the Little Ones
How to Draw Petey the Pelican
Our Nationally Certified Credit Counselor Nekiba reads The Berenstain Bears' Trouble with Money
Chores for Change
Pelican State of Mind Blog
Learning financial wellness at a younger age sets your child up for financial success as they get older. Learn tips from our Nationally Certified Credit Counselors to get them on the right path!
Saving money to buy something they desire is an excellent way to teach kids about setting financial goals! They will be able to watch their savings grow over time and reap the amazing reward of their goal in the end!
Get tips on managing expenses, preparing for unexpected emergencies, saving for the future, and doing it all while creating special memories with your children!
 Working from home with children can be tough, these resources are available to keep children continue their education in their downtime. 
Birthday parties can get expensive, but these tips will teach you how to plan a memorable and wonderful party within your budget.
Classroom Education Programs
Our Financial Outreach team provides classroom financial education programs for Louisiana schools! The best part is that there is NO COST to the school for this service.

If you're looking for a field trip or financial curriculum for your class, we can help!
Project ACCOUNTability for Teens
Pelican's FREE online financial education lessons can help teens start their financial journey the right way. Project ACCOUNTability makes it simple for teens to learn how to become money smart by budgeting, saving, and investing!


Pelican's website includes account descriptions and financial education content for children. We're committed to our youth members and we encourage parents or guardians to monitor children under age 13 when children are online and to participate in any interactive activities offered on the website.