Mobile & Self-Service Options
---
Any option below marked with 📱 can be completed quickly and easily in MyPelican!
Make a Payment 📱 or Skip a Payment 📱
To make a payment from a Pelican checking or savings account:
Login to MyPelican and select "Transfers." There, you can transfer money easily between Pelican accounts.

To make a p

ayment

from another institution:
Login to MyPelican and select "Accounts." Click the + icon to add an external savings or checking account from another bank or credit union. Keep in mind that setting up a new external account can take up to 2-3 business days.
Once the external account is set up, select "Transfers" in the menu to make a payment to your Pelican loan or credit card.
---
To skip a payment:
For just $25 per loan
, you can skip your next qualifying payment
if your loan(s) meet all of the requirements.
To skip your payment, login to MyPelican and select "Skip-A-Pay" in the menu. MyPelican will only show you loans that are eligible for this service.
MyPelican: Check account balances by logging into MyPelican. All accounts and their balances are listed at the top of the screen.
Phone: Check account balances by calling 1-800-351-4877.
Get Your Full Account Number(s) 📱
Where to find full account numbers:
Checks - Your full account number is located at the bottom of your checks.
MyPelican - Simply select the account and look for the account number under "Details."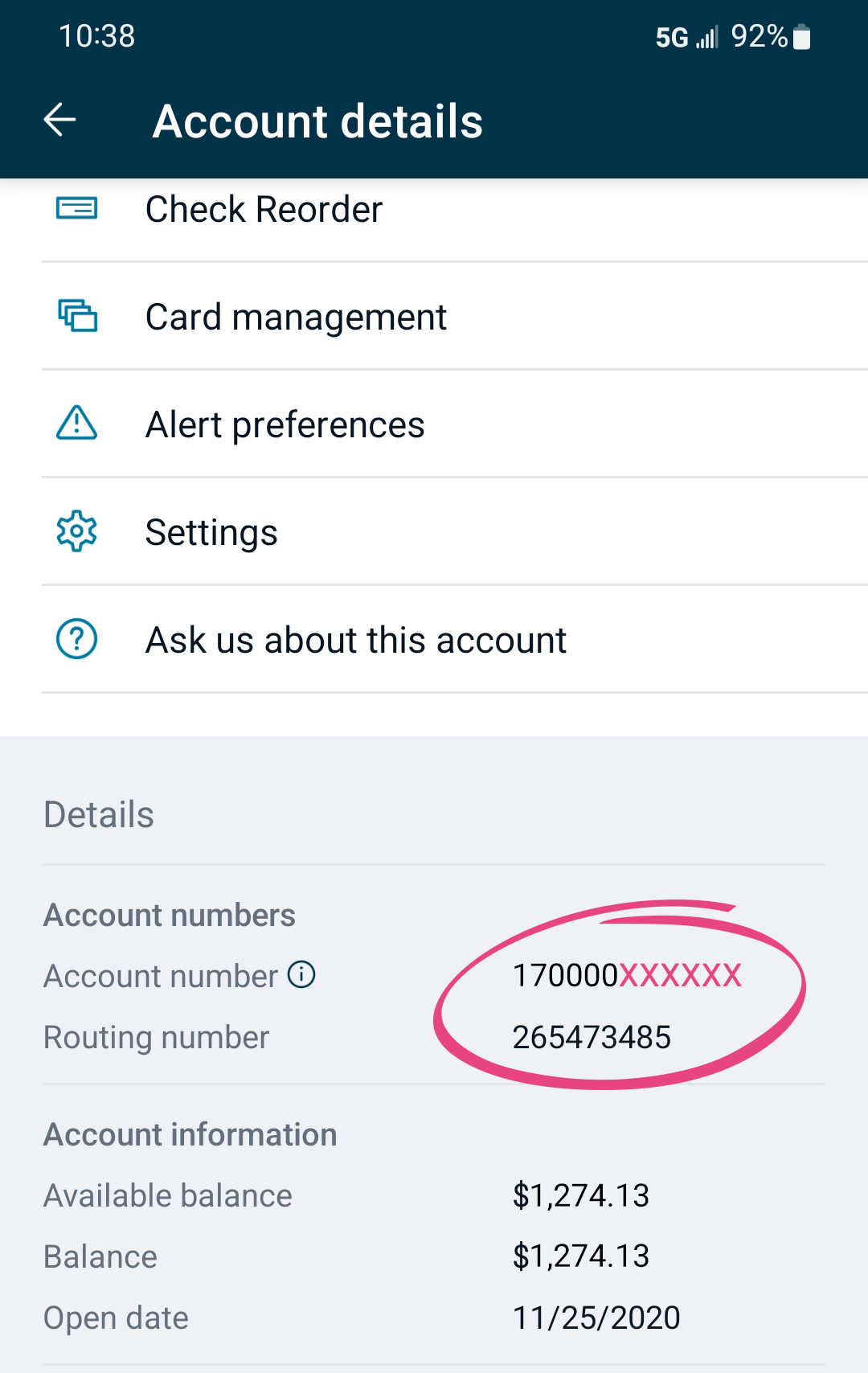 ---
Is my member number the same as my account number? 
No. Do not use your member number to set up direct deposit or ACH payments. If you do, it will be returned. You should only use your member number when contacting us so we can look up your account. 
Financial Hardship Extension Request
We understand that bad things happen to good people. Fill out the form below to request an extension on your Pelican loan(s) and we will be happy to review your account for hardship assistance. Your request will be reviewed in 1-2 business days.
Activate a New Card & PIN Change 📱
MyPelican: Select the account that the card is associated with, choose "Card management," and click or tap "Activate new card."
Phone: Activate your new card by calling 1-800-351-4877 and selecting menu option #2 - Debit and Credit Cards. 
You can change your card PIN by calling 1-800-351-4877 and selecting menu option #2 - Debit and Credit Cards.
Report a Lost or Stolen Card 📱
MyPelican: Select the account that the card is associated with, choose "Card management," and click or tap "Report lost/stolen." Keep in mind that once this is done, you cannot reactivate the card within the app. If you've simply misplaced your card, you can temporarily disable it by using the on/off toggle.
Phone: Call 1-800-351-4877 and select menu option #2 - Debit and Credit Cards. This is available 24/7.
If you need to dispute a debit or credit card transaction, including ATM withdrawals conducted at non-Pelican ATMs, have your card number ready and follow these steps:
Contact the Merchant: A majority of billing errors can be resolved in the most efficient manner by contacting the merchant directly. Should the merchant be unwilling or unable to correct the transaction, or if you do not recognize the charge, we're here to provide additional assistance.
Prepare and File: Before initiating your dispute, gather all supporting documentation, such as receipts, proof of return, copies of communication with the merchant, or any other information relevant to your dispute case. Call 888-330-1011 to begin the process.
Keep in Touch: Our team may require further details from you and reach out to you directly. It is crucial to promptly review and respond to their message.
For any other dispute type, please message us in MyPelican or call us at 1-800-351-4877
File a Credit Life/Credit Disability Claim
Credit Disability
In your time of need, our claims process is quick and easy. If you elected payment protection on your loan, you can use this convenient claims process to quickly and easily file your disability claim.
To check on the status of a claim, call 1-800-621-6323.
Credit Life
To file a Credit Life claim, please call us at 1-800-351-4877.
Don't forget to have your date of disability handy when filing your claim! Your disability date is the last day that you worked, your injury date, or your diagnosis date. 
Transfer Balances or Request a Limit Increase on your Credit Card
Transfer Balances or Request a Limit Increase on your Credit Card
Submit a balance transfer request here.
To request a credit card limit increase or a temporary purchase limit increase on your Pelican credit card, message us in MyPelican, fill out the contact form below, or call us at 1-800-351-4877.
Pelican members cannot send or request funds until their checking account has been open for 60 days. However, another Zelle user can send funds to the newly enrolled account immediately.
For detailed answers to other most frequently asked Zelle questions, such as payment limits and enrollment,
click here
. To speak directly with Zelle customer support, call 1-844-428-8542.
Frequently Asked Questions
When will I be reimbursed for my disputed charge? You will receive communication within 15 days of the day your dispute was filed, letting you know whether we will be able to reimburse you or not. 
May I keep my current card? In situations where there was a billing error, you'll be able to keep your card. In cases of fraudulent or unrecognized charges, your card must be blocked immediately. A new card and number will be issued to you prevent to further unauthorized charges.
What can I expect after filing a dispute? We may need additional information about your transaction while we conduct our investigation. Please be on the lookout for communication from us and respond as soon as possible. 
How long does the dispute process take? The process may take between 60 to 120 days. If the dispute is found in your favor, you'll receive communication that your case has been closed and the provisional credit will remain in your account permanently. If we receive a merchant response with supporting evidence that the charge was legitimate, we will send a copy for you to review. If this occurs, you can respond and send additional information to us for further review. 
Can't find what you're looking for? Contact us!
No time to wait for the next available team member? Try our "Request a Call Back" feature! Choose the "hold my place in line" option when you call in and we'll call you back the same day.
Call: 1-800-351-4877
We've also enhanced our services to meet your needs! You can video chat with our live team members from wherever you are on Monday through Friday from 9:00 AM - 5:00 PM.