Local decision-making and personal service every step of the way —that's the Pelican mortgage difference!
First & Second Mortgages
Purchase, refinance, and cash-out programs available

Combo loans available
Fixed and adjustable rates available

No PMI required on certain programs
Home Refinance Loans
Capitalize on lower interest rates

Reduce monthly payments
Convert ARM to fixed rate
Bring limited costs to closing (More info) 
Home Equity Lines of Credit (HELOC)2
Only pay interest on what you use
Fixed rates available
Interest may be tax deductible3
Use funds for any purpose
Re-access as needed without re-applying

5-year draw period
Fixed rates available

Interest may be tax deductible3
Use funds for any purpose
Mobile Home with Land Loans
New or used

Single or double-wide
Mobile Home without Land Loans
Purchase and refinance programs available
Flat $525 origination fee
Specialized Programs
Rural Development
VA
FHA
Construction
Angela Welch
NMLS ID #1600003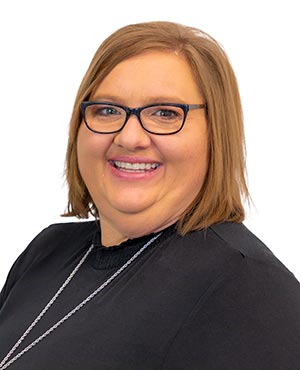 I'm an upbeat mom of three almost-grown daughters and my fur babies. (Amos the Bulldog, Moose the Lab, and Miss Piggy the pig!)
Fishing and relaxing at the camp with my hubby is where you can find me. I live by Audrey Hepburn's quote, "Nothing is impossible. The word itself says, I'm possible."
---
Darian Bordelon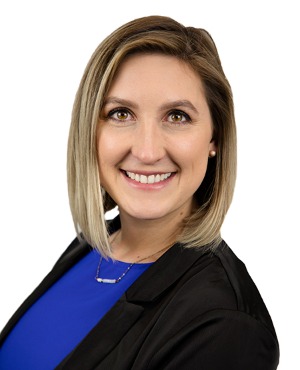 As a proud Louisiana native, you can often find me spending time at our camp with my husband and two kids, tearing up some crawfish, or hanging out with friends watching the Tigers play. When it comes to my job I am passionate, hardworking, and blessed with an amazing work family. Oprah Winfrey once said, "It makes no difference how many peaks you reach if there was no pleasure in the climb."
---
Contact our team today by calling 225-408-6229!
Private Mortgage Insurance
When it comes to your home and family, you can never be too careful. Private Mortgage Insurance (PMI) is required of all first mortgage loans with less than 20% down payment. Homeowners must have proof of homeowners insurance.
Title Insurance is required for mortgages greater than $75,000. There's no better investment than a home that's safe and secure — both physically and financially.
Lender fees—also referred to as origination fees—are charged to cover expenses incurred while generating and processing the loan.
Pelican charges an origination fee of just 1% of the principal amount on all home loans with a minimum of $500. 
For more information, please email 
mortgage@pelicanstatecu.com
 or call 1-800-351-4877, ext. 4511.
Keep in mind there are closing costs associated with refinancing. These costs can be rolled into your mortgage. This greatly lessens how much you'll need to bring to closing, but this also means you are adding to the principal loan amount.
To determine if you will be better off refinancing for the long-term, determine how much you will save per month by refinancing. Calculate how many months it will take, based on these savings, to equal the closing costs. That is your break-even point. If you will be in the home at least that long, you come out on top.
TruStage Home Insurance Program
Designed for credit union members like you, the TruStage Home Insurance Program provides top quality protection for your home that is designed to be affordable. This valuable coverage can help you protect your family's home and personal belongings. You'll also have access to outstanding online and 24/7 claim services.2
Get your free quote today by visiting the TruStage website or call 1-855-483-2149.
All Pelican State Credit Union mortgages comply with federal and state regulations. NMLS #635443
1Membership required. This information is not an offer to extend consumer credit. Rates and terms are subject to change without notice. Product is offered through our partner, CU Members Mortgage. Applications will be processed using FHA guidelines. Some restrictions apply. See representative for details. 
2The maximum amount you can borrow with any Home Equity Loan or HELOC is 100% of your home's appraised value. Home Equity Loans and HELOCs are available on your primary residence only. Loans subject to credit approval. Rates and terms are subject to change without notice. Other restrictions apply. Your specific rate and term will be dependent upon your credit rating, collateral value, amount financed, lien position, and other factors. Hazard insurance and flood insurance may be required, if applicable. A processing fee of $75 will be due at closing. Borrower will be responsible for certain closing costs which may include title insurance, appraisal fee, and survey costs. Consult a tax advisor regarding the deductibility of interest and charges under the plan. NMLS #635443
3Consult a tax professional.
4Pelican State CU membership eligibility required. Approval based on certain credit criteria and credit worthiness. Not everyone will qualify. Rate and term determined by credit worthiness, collateral, and loan to value. If refinancing a loan currently financed by another financial institution, registration fees may apply. Volunteer collateral protection products available at additional costs. Some restrictions apply. See a Pelican representative for additional details.