Free Wellness Services
Whether you simply want to review your budget or you feel overwhelmed by debt and poor credit, Pelican's award-winning Financial Wellness Program can help! 

Meet face-to-face with one of our Nationally Certified Credit Counselors and take control of your financial health. Learn what it means to be financially well and equip yourself with the knowledge and tools you need to make financially sound decisions and, in some cases, consolidate debt or improve credit. 
Financial Wellness Checkups and Counseling are completely FREE to all Pelican members!
Fill out the form below to get started.
Pelican State Credit Union appeared on the PBS series "Opportunity Knock$." 
The series follows six families as they navigate taking control of their finances with the help of renowned financial experts and local credit unions. 
Our Community Development Financial Institution (CDFI) certification made us the perfect credit union to participate in the groundbreaking reality television show.
Fill out the form below to get started!

Consolidate and Manage Debt
Our friendly Credit Counselors will work with you to assess the amount of debt you currently have and help you develop a plan to pay down your balances, all in a way that makes sense for your unique situation and budget. 

Understand Your Credit
What is credit? What is a credit score and how is it calculated? How does your credit score affect you? Our Credit Counselors will explain all of this and more. Then, during your credit check-up, they will go over every detail of your credit health and arm you with information that could help improve your situation! 

Take Control of Your Finances
Paying off debt and improving your credit may put you on the right path to financial wellness, but the journey doesn't end there! Learn to set and maintain a budget, avoid common financial pitfalls and save and invest your money so that you can always be well!

Avoid Fraud and Identity Theft
Because of the rise in fraud and identity theft, it is important that you check your credit report at least twice a year. Members can check their credit health by meeting with a Credit Counselor. Our counselors can also explain ways to keep yourself safe from thieves.
Is the Financial Wellness Program right for me?
No issue or question is too big or too small for our Credit Counselors! Meet with a counselor in a private, stress-free setting to:
Analyze and pay off your debt
Discover strategies that may increase your credit score
Learn how to access low-cost credit sources
Review or create a household budget, analyze your spending habits and learn to save
Develop a plan to achieve a long-term goal like buying a house or car, or even tackle a short-term goal like buying a new camera or taking a family vacation
What are members saying about the program?
I just want to thank Nekiba so, so much for helping us get on the right track. Without her help, we would still be trying to get our credit together. Everything went through, and as of April 27, 2020, we moved in our very own home. Thank you again, Nekiba!






"When I came to Pelican State Credit Union, I had no idea what my credit score was. Within two months of following their guidance, I was able to get my credit score increased by about 45 points and that increase led to my being pre-approved for a home loan with the best possible finance options out there. I closed on my home a little over a month ago thanks to all of their help and my dream of owning a home of my own came true."


—

Eleanor
I would like to extend my deepest gratitude to Pelican State Credit Union for offering me free credit counseling. As a result of me participating in the credit counseling course under your tutelage, my credit score increased an average of 31.5 points per month from October 2019 to December 2019—increasing my credit score a grand total of 63 points!

— Dirk
Ms. Gaines helped us achieve a goal of being homeowners in a matter of months. We've used a lot of companies in regard to credit repair and paid thousands with no results. We met Ms. Gaines at the end of September and she told us if we stay on track with the system she planned for us, we would be in a home by the following January. As promised, we built a brand new home in January 2017. Thanks so much, Ms. Gaines, for making our dreams come true!

— Ashley
Meet our Credit Counselors!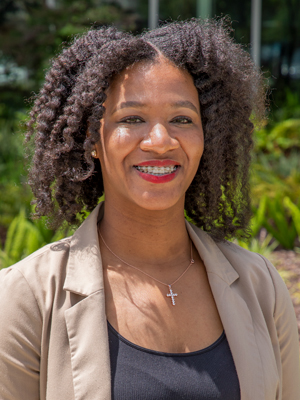 Faith Jones
(Ascension, Livingston, and Tangipahoa)
Faith has served the banking and credit union industry for over 12 years. During her tenure, she has received training and experience in relationship banking and consumer lending. She has strong compassion for people, and was even awarded Pelican's Heart of Service award in 2018! She was also named a Payment Protection Champion in 2016, 2017, and 2018. She's focused on improving the lives of members in the Ascension, Livingston, and Tangipahoa communities with lifelong tools that allow individuals to flourish in an ever-evolving financial world. Whether someone is interested is in purchasing their first car or looking to settle into their new norm as a retired citizen, Faith is eager to help them achieve their goal of financial wellness!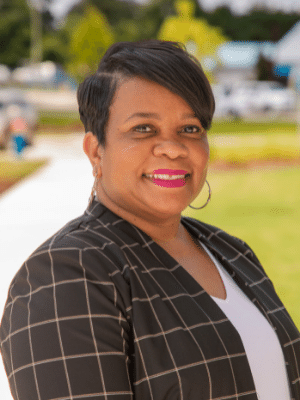 Lisa Fuller
(Lafayette, Monroe, and Shreveport)
Lisa has been assisting clients with financial wellness in North Louisiana for over 20 years. She is a financial counselor who finds success in listening to her client's needs. In addition to being trained as a Nationally Certified Credit Counselor and a Community Development Credit Counselor, she also has extensive experience in improving credit scores, auto lending, and debt consolidation.  Lisa is humbled by the opportunity to serve and is grateful to assist in making financial dreams come true!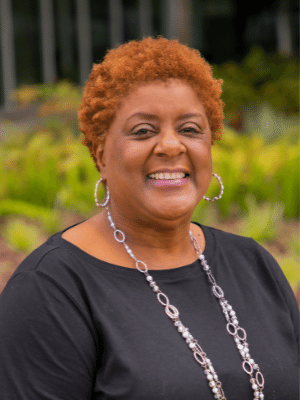 Lynn Gobert
(Baton Rouge)
Lynn has been an employee in the credit union industry for 35 years. She has assisted countless members with credit and budgeting issues. In 2009, Lynn was recognized as the employee of the year in the Credit Management Department. She is nationally certified through the National Association of Certified Credit Counselors, and also certified through CUNA as a Certified Financial Counselor.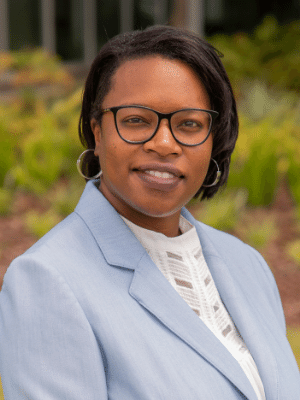 Nekiba Johnson
(Baton Rouge)
Nekiba Johnson is a Nationally Certified Credit Counselor with 12 years of credit union experience. She has extensive financial experience in consumer lending in areas such as auto buying, consumer loans and credit cards. Through her experience, she has assisted numerous individuals make sound decisions to accomplish their financial goals. Nekiba takes great pleasure in providing financial education to help with improving overall financial well-being.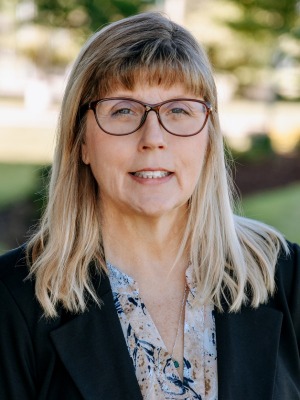 Brenda Whitney
(Hammond, Covington, and Slidell)
Brenda has over 20 years of credit and financing experience, specializing in credit card servicing, mortgage servicing, lending, collections, and customer service. She has been instrumental in helping members increase their credit scores and become financially independent. She loves to assist our Pelican members in making their dreams come true!
*You have the right to a free credit report from AnnualCreditReport.com or 877-322-8228, the ONLY authorized source under federal law. Credit counseling is intended to give you the financial education you need to make informed decisions. Results may vary. Pelican and its employees are not responsible for any claim, suit, action or damage resulting from credit counseling.