Get affordable financing for what you need
without the hassle.
1
---
Personal Loans
Our personal loans are just that, personal. These unsecured loans can be used for vacations, school expenses, extra cash, emergencies or anything you need.
Low, variable rates based on credit worthiness
Local decision-making
No collateral necessary
Flexible repayment terms

Personalized service at every step
Use for tax payment, holiday expenses, back to school, bill consolidation, and more
Check out our current rates to learn more!
---
Debt Consolidation Loans
Give yourself a break from constant financial woes—an affordable debt consolidation loan from Pelican can put you on the path to being debt-free.
Save money

 

by combining multiple loans into one payment
Simplify your monthly budget with

 

just one payment

 

to make every month
Loan amounts tailored to your

 

personal

 

situation
Lower rate helps

 

pay off debts sooner
Streamlined

 

process
One local relationship

 

for easier debt management
---
---
Get started with just
your signature.
Personal loans are also known as "Signature Loans," because loans are secured by a member's signature. Unlike a home or auto loan, there's no collateral at stake when you secure a personal loan.
Use your Signature Loan to make headway on major payments, with no maximum loan amount. Just sign the dotted line and get the funds you need to facilitate life's next logical step.
How much could you save with a Debt Consolidation Loan?
Monthly Payments Before Consolidation Loan
Monthly Payment After Consolidation Loan4

Credit Card

Department Store Credit Card

Finance Company

Total Due

$130.00

$80.19

$230.00

$440.19

Pelican State CU Loan Payment

$305.82

Total Savings of $134.37 per month!
Our lowest loan rates
No application fee
Fast and easy to get approved
Use your own Pelican State CU deposits as collateral
Get access to funds without depleting savings
Keep earning dividends on your accounts
Helps to establish or repair credit2
Low, variable rates based on credit worthiness
No collateral needed
Use funds as needed
Only pay interest on portion you use
Re-access without re-applying
Wide variety of loan limits from $1,000 to $10,000
| Term | Rates as low as | APR as low as* | Sample amount | Est. monthly payment (max term) |
| --- | --- | --- | --- | --- |
| 0-6 months | 9.99% | 15.37% | $1,000 | $171.47 |
| 7-12 months | 10.25% | 11.21% | $3,000 | $264.00 |
| 13-24 months | 11.49% | 11.79% | $5,000 | $234.12 |
| 25-60 months | 12.49% | 12.53% | $15,000 | $337.32 |
| 61-72 months | 14.49% | 14.52% | $20,000 | $417.30 |
Curious about when it makes sense to get a debt consolidation loan? Find out on this episode of #AskPelican: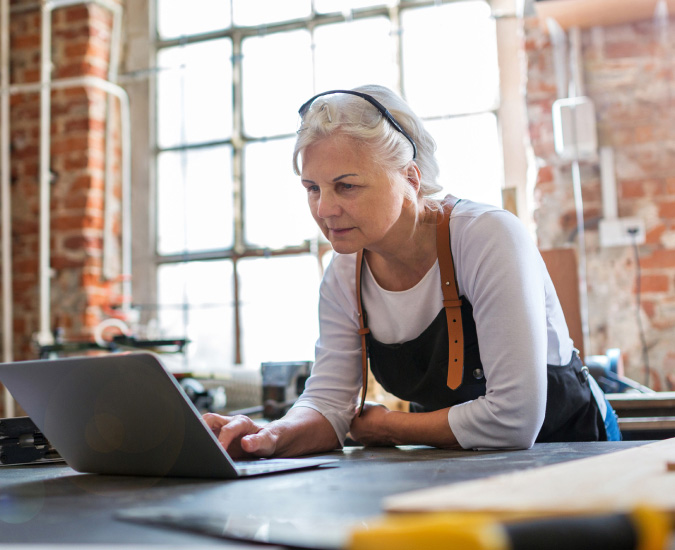 Over 750,000 Louisiana residents
qualify for membership.
Are you one of them? All you have to do is meet just ONE of the following criteria!

You work for (or are retired from) one of our hundreds of Partners.

You live in Rapides, St. Landry, or St. Tammany Parish

You are a Pelican State CU employee.
You also qualify for membership if your immediate family member meets any of the criteria above!
1Pelican State CU membership required to close a loan with Pelican. If you are not a Pelican member, you must be eligible to open a Primary Share account with Pelican to become one. The deposit to open a Primary Share account starts at a minimum of $10 ($5 to join + $5 minimum balance). Credit approval is based on certain credit criteria and credit worthiness. Not everyone will qualify. Applicant will be charged $5 for any loan application that is denied, withdrawn, or expired. Restrictions apply. See a Pelican representative for details.
2Based on all approved unsecured loan applications received between June 1, 2021, and November 9, 2021. 66.11% of members either received their funds on the date of application (22.09%), 1 day after the date of application (25.65%), or 2 days after the date of application (18.37%).
3There is no guarantee that your credit score will improve with secured lines of credit.
4Scenario listed above is just an example, and savings/rate/amount and term will vary for each member and savings are not guaranteed. The payment examples listed above were calculated as follows: 2% of Credit Card balance of $6,500; 2% Department Store Credit Card balance of $4,009.54; Finance company has a rate of 36% APR, a term of 18 months, and a balance of $3,163.31. The consolidated payment of $305.82 was calculated with a rate of 12.24%, a term of 60 months, and balance of $13,672.85, resulting in 12.29% APR. APR = Annual Percentage Rate. Not everyone will qualify for the advertised APR. Estimated payment may vary if credit protection products are added to loan.