During the 2022 Louisiana State Legislative Session, Senator Rick Ward proposed bill SB 381, which would allow predatory lenders to legally charge triple digit APR on loans up to $1,500. As a credit union that values the citizens of Louisiana and seeks to fight the expansion of predatory lending in the state, Pelican testified against this bill both in the Senate committee on Commerce, Consumer Protection and International Affairs, and the House Commerce Committee.
Many of the parties present to testify in favor of this bill were representatives and lobbyists employed by out of state, online payday loan companies. These individuals did not have the best interest of Louisiana citizens at heart.
After passing the House and Senate Commerce Committee, as well a vote in the fully body, the bill was sent to Governor John Bell Edwards desk. Once a bill is passed, it goes to the state's governor and it can have one of three outcomes: signature into law by the governor, veto by the governor, or passing into law without signature by the governor. SB 381 was vetoed by Gov. Edwards with an additional statement that this bill would only prove to harm Louisiana citizens and create more predatory lending options to keep people in a cycle of debt.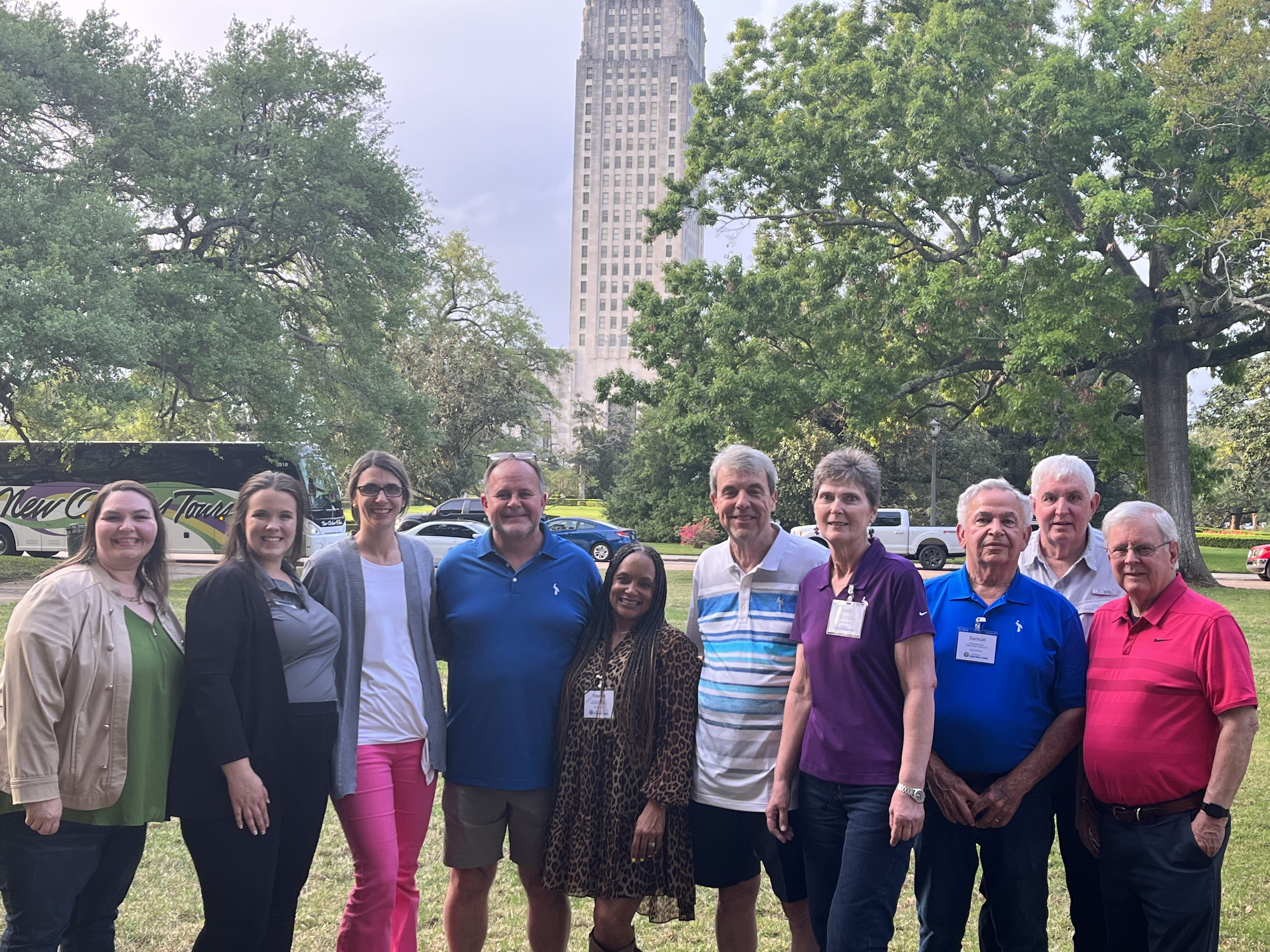 ---
How can you help prevent these laws from passing?
---
The answer is simple: vote and engage with your elected officials with us. Your vote matters! If we commit to reviewing all candidates and their stance on many different issues before election time, we can vote as informed citizens for the individual that we feel will best represent our interests at the Capitol. After a winner is declared, even if it wasn't our candidate, we need to reach out and engage with those elected officials throughout their term to ensure they know how their constituents feel about issues facing our communities. Our elected officials are our chosen decision makers at the Capitol, but our voices can be heard by ensuring that we speak up in matters that mean the most to us!
Every bill proposed and law passed has the potential to affect our lives. As your credit union, Pelican strives to reach out and share information on legislation at the local, state, and national level that could affect your financial freedom! We want to encourage all members to take part in these decision-making processes and help fight for the financial safety and security of all Louisiana citizens.
Help your community thrive by voting in every election and communicating with your legislators on a regular basis. We can make a difference when we combine our over 65,000 voices of Pelican members through out the state!
---
We will always fight to make sure our communities are not financially taken advantage of and continue to help provide alternative products and services to help break the cycle! If you're in need of help, please reach out to us at
pelicanstatecu.com/wellness
.
Why are credit unions tax exempt?
What is a Credit Union?

Unlike banks, credit unions are not-for-profit and member-owned. This means that any money we make is passed on to our members in the form of better rates, higher dividends, and improved products and services. When you open a primary share with Pelican, you're required to keep a minimum of $5 in it. This represents your share of the credit union and allows you to vote on important issues, such as the election of member representatives to serve on the board of directors.
What is the Purpose of Credit Union?
Credit unions were created to promote thrift and provide credit to members. In fact, many credit unions were started by people of ordinary means who couldn't get approved by their local bank! Credit unions also work together to do good in the communities they serve. 
Why are Credit Unions Tax Exempt?
In short, credit unions are tax exempt because they are not-for-profit, a lot like churches. We don't exist to profit off of our members. We continue to serve all of our members, including low-income consumers who are often neglected by traditional financial institutions or targeted by predatory lenders.
In fact, because of our dedication to our members and their individual situations, Pelican has been recognized as a Low-Income Designated Credit Union (LID) and Community Development Financial Institution (CDFI).
Why Is It Important that Credit Unions Remain Tax Exempt?
A tax on credit unions is not just a tax on a not-for-profit business—it's also a tax on over 100 million credit union members across America. The tax exempt status for credit unions is not a benefit to the company, it's a benefit that credit union members get to enjoy—to the tune of almost $10 billion each year.
Don't forget—credit unions are still participants in a very competitive financial services market. Credit unions and small, local community banks are competing against large national for-profit banks and other financial service chains. By eliminating the tax status, many credit unions and community banks would be forced out of the market and others will be unable to offer competitive rates and serve those that are unbanked.
If credit unions are taxed, there would be no incentive for them to remain not-for-profit. Smaller credit unions would be unable to stay afloat and serve their members and would likely disband, causing people across the country to lose the only sector of the financial industry not driven by profit.
Does Pelican Pay Any Taxes?
While we may be tax exempt, we DO pay taxes. We pay property taxes, tangible personal property taxes, payroll taxes and more to the government. As Louisiana's largest state-chartered credit union, we also pay unrelated business income tax. Not only do we pay taxes, but members like you also pay taxes on the interest your accounts earn.
---
Please
contact us
if you have any questions regarding credit unions' tax exempt status. We're more than happy to help answer them for you!