As a not-for-profit financial institution, our goal is to advocate for all Louisiana residents to have access to non-predatory financial products. This includes fighting against bills that will negatively affect our members and communities.
Help Us Stop Bill SB381

Pelican testified twice this legislative session against legislation SB381, a bill which expands predatory lending and allows triple digit APR . This bill will be introduced in the Louisiana House of Representatives on Tuesday, May 10, 2022, at 2:00 pm.
If passed, this bill would allow loans up to $1,500 an APR in excess of 100% when considering fees such as underwriting, monthly maintenance, and delinquency.
We are asking our members to reach out to their representatives in opposition of this bill. The button below will help find respective legislators, and we have included an email you can copy and paste when emailing. 
Please take a minute to help us fight for our communities.
---
Here's how you can help:
---
Step 1: Copy this message to your clipboard:
Representative ______,

My name is ______, and I live in your district at ______.

I'm asking you to vote NO on SB381. This bill hurts everyday citizens of Louisiana by allowing predatory payday lenders to charge more fees and interest on small loans to underserved citizens. Many of these payday lenders are out of state companies that are not concerned about the long term affects these predatory loans have on our communities.

As a member of Pelican State Credit Union, a Certified Community Development Financial Institution, my credit union helps Louisianians by offering mainstream financial services at reasonable rates along with financial education to help members grow. Credit Unions are a true small dollar loan alternative in underserved communities with many of our branches located in communities in need.

As one of 65,000 Pelican members statewide, and one of your constituents, I urge you to vote NO on SB381 today.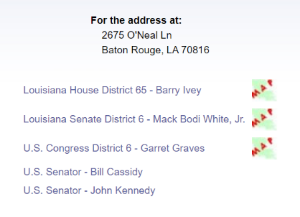 ---
Step 3: Find your legislator's email address and use the message you pasted in step 1. Be sure to replace the blanks with your information!

---
We will always fight to make sure our communities are not financially taken advantage of and continue to help provide alternative products and services to help break the cycle! If you're in need of help, please reach out to us at
pelicanstatecu.com/wellness
.
Why are credit unions tax exempt?
What is a Credit Union?

Unlike banks, credit unions are not-for-profit and member-owned. This means that any money we make is passed on to our members in the form of better rates, higher dividends, and improved products and services. When you open a primary share with Pelican, you're required to keep a minimum of $5 in it. This represents your share of the credit union and allows you to vote on important issues, such as the election of member representatives to serve on the board of directors.
What is the Purpose of Credit Union?
Credit unions were created to promote thrift and provide credit to members. In fact, many credit unions were started by people of ordinary means who couldn't get approved by their local bank! Credit unions also work together to do good in the communities they serve. 
Why are Credit Unions Tax Exempt?
In short, credit unions are tax exempt because they are not-for-profit, a lot like churches. We don't exist to profit off of our members. We continue to serve all of our members, including low-income consumers who are often neglected by traditional financial institutions or targeted by predatory lenders.
In fact, because of our dedication to our members and their individual situations, Pelican has been recognized as a Low-Income Designated Credit Union (LID) and Community Development Financial Institution (CDFI).
Why Is It Important that Credit Unions Remain Tax Exempt?
A tax on credit unions is not just a tax on a not-for-profit business—it's also a tax on over 100 million credit union members across America. The tax exempt status for credit unions is not a benefit to the company, it's a benefit that credit union members get to enjoy—to the tune of almost $10 billion each year.
Don't forget—credit unions are still participants in a very competitive financial services market. Credit unions and small, local community banks are competing against large national for-profit banks and other financial service chains. By eliminating the tax status, many credit unions and community banks would be forced out of the market and others will be unable to offer competitive rates and serve those that are unbanked.
If credit unions are taxed, there would be no incentive for them to remain not-for-profit. Smaller credit unions would be unable to stay afloat and serve their members and would likely disband, causing people across the country to lose the only sector of the financial industry not driven by profit.
Does Pelican Pay Any Taxes?
While we may be tax exempt, we DO pay taxes. We pay property taxes, tangible personal property taxes, payroll taxes and more to the government. As Louisiana's largest state-chartered credit union, we also pay unrelated business income tax. Not only do we pay taxes, but members like you also pay taxes on the interest your accounts earn.
---
Please
contact us
if you have any questions regarding credit unions' tax exempt status. We're more than happy to help answer them for you!