Whether you want to give back, kick back or boost your financial backing, there's never been a better time to put Pelican State Credit Union on your calendar.
From charity events to Financial Wellness Workshops to good ole-fashioned fun, Pelican State CU stays active in communities across Louisiana. Find out what's going on this month at a branch near you.
---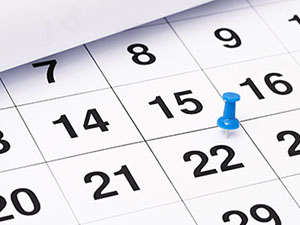 Holiday Closures
Pelican State CU will be closed on the following days. You can still access your account through [email protected], Pelican Teller or our free mobile apps for iPhone and Android!
Labor Day: Monday, September 2
Pelican Employee Appreciation Picnic: Saturday, August 24 (Denham Springs, Zachary, and Praireville branches only)
---
Upcoming Events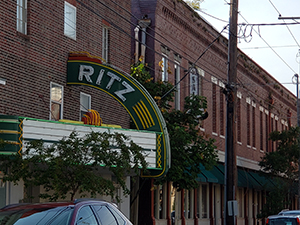 24th Annual Hot August Night in Hammond
Visit downtown Hammond for one of the best nights of the year! Pelican will have a table set up, so be sure to stop by for some fun. Hot August Night has something for everyone with food, shopping, and entertainment.
When: Friday, August 23
Where: Downtown Hammond
Cost: Free and open to the public! Beer and wine walk wristbands can be purchased for $20 at the event.
---
Denham Springs Financial Wellness Workshop
Join us at the Livingston Parish Library's Denham Springs-Walker Branch as one of Pelican's Nationally Certified Credit Counselors breaks down credit reports and scores! You'll learn how a credit score is calculated, how to read a credit report, steps you can take to better your score, and more. Plus, enjoy a free jambalaya dinner!
Topic: Credit Score Breakdown
When: Tuesday, August 27 at 6 pm (doors open at 5:30 pm)
Where: Livingston Parish Library, Denham Springs-Walker Branch
Cost: Free and open to the public!
---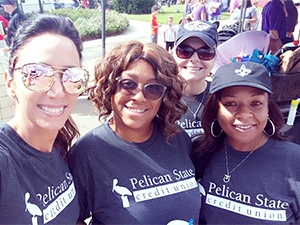 Denham Springs Fall Festival
Visit the Denham Springs Antique Village from 9:00 am to 4:30 pm for a great family-friendly event with games, music, food, specialty vendors, and your favorite antique shops! Pelican is a festival presenter and will have a booth with giveaways on Railroad Avenue.
When: Saturday, October 5
Where: Denham Springs Antique Village
Cost: Free and open to the public!
---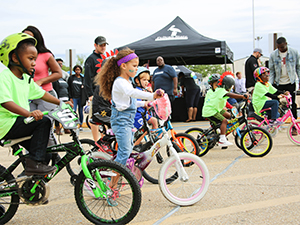 Free Kids Bike Race in Monroe
---