The Interview Process*

SUBMIT APPLICATION
Take a look at our current open positions. If you find a position which is interesting to you, and you meet the minimum qualifications as outlined in the job posting, click the "Apply Now" button to apply for the position. You'll receive a confirmation email immediately following submitting your application.

ONLINE ASSESSMENTS
In the confirmation email you receive, there will also be an invitation to complete an online assessment. This assessment consists of three difference sections and will take approximately 45-minutes to complete. You should complete the assessment within two business days of submitting your application.

PHONE SCREENING
If your experience, skills, and interests potentially match a job opening, you will be contacted for an initial telephone screening. A phone screen is a brief introduction for us to learn more about your experience and an opportunity for you to learn more about Pelican.

IN-PERSON INTERVIEW
The in-person interview will be conducted by one or more members of our Recruiting department and will take place at our Corporate Campus or at specified location, if located outside of the Baton Rouge Metropolitan Area. If located outside of Baton Rouge, we may conduct an in-person interview via video conference or travel to the designated area for an on-site interview.

SECOND INTERVIEW
Typically, our process is to conduct first interviews and select the top three candidates to return for a second interview. This interview usually takes place at the location of the position and will encompass an interview with the hiring manager. This second interview may take place on the same day as your first in-person interview, or it may occur at a later date. This will be determined by your availability and the availability of the hiring manager.

OFFER OF EMPLOYMENT
Once a candidate is selected and has accepted our offer of employment, our team will conduct a background check which includes, but is not limited to, a criminal background check, education, employment history, and professional references.

Tip: Be sure to check your email frequently for updates, requests for additional assessments, etc.
How long does the interview process take?
The length of the interview process may vary greatly depending on factors such as the type of position being filled and the number of applicants. We are committed to hiring the best of the best—it's one of the reasons Pelican is such a great place to work—so the interview process can take a bit longer than it does at other companies.
I submitted my application. Now what?
Once you submit your application, you should check your email for confirmation that your application was properly submitted. In that email, you'll also have an invitation to complete an online assessment. You should complete that assessment within two business days of submitting your application. From there, a member of our recruiting team will review your application to determine whether or not you meet the initial qualifications. If you do meet the qualifications, we will follow up with a phone screening. For more information about this process, see above.

What is the status of my application?
Because of the large number of applicants we receive for each position, it is difficult to provide individual application updates. Pelican works hard to provide updates to you at every step of the way, even if you are not chosen for a position. Updates may come by email and/or phone so it is important you provide accurate contact information and check your email and/or voice messages regularly!
What should I wear to the interview?
You only get one chance to make a great first impression, and how you present yourself at your first interview truly sets the
tone! Coming to your interview dressed in "business casual" attire is a pretty safe bet.
You'll want to avoid jeans, tank-tops, sweatshirts/hoodies, casual shoes (such as flip flops, crocs, etc.), clothing items with holes, tears, etc. Remember, this is your first impression. Make it one that will last for the right reason!
What should I do to prepare for the interview?
Doing a little research before coming to your interview is always an excellent idea. Knowing as much as possible about the position you're applying for and Pelican allows you to ask detailed questions, when necessary, and shows that you're invested in the process!

What should I bring to the interview?
An updated copy of your resume is important! It should reflect accurate dates of employment, primary responsibilities, etc.

I did not get the position. Can I apply again at a later date?
Absolutely! We hope you will! Keep checking our website for positions you may qualify for and be interested in. We'd love to consider you in the future!

Related Links:
*Pelican State Credit Union is an Equal Opportunity Employer and a drug-free workplace. All locations are smoke-free facilities.
Aiesha Maddox

Relocated from Greenville, SC with my husband, two children, and two pitties in 2020. On the weekends, you will find me outside enjoying the Louisiana sportsman's lifestyle or sideline at one of my children's many sporting events. #Proudsoccermom.

I'm a bookworm, Chiefs fan, and believe in displaying Halloween décor year-round. I can't wait to meet you and tell you more about all Pelican has to offer!
Linda Lee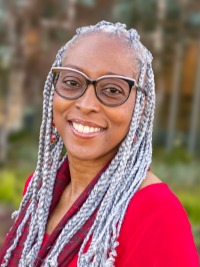 Originally from Baton Rouge, I recently moved back to the boot to be closer to family. I love spending time with my husband and kids, gardening, and traveling. (I recently visited West Africa and plan to see Greece and Israel in the future!)
The greatest aspect of what I do is to help others reach their professional or personal goals. I'm so honored that my team has the ability to change the course of someone's life through employment. Who knows—maybe I'll change your life next!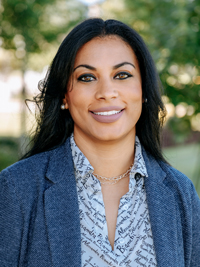 I'm originally from Opelousas, but I currently live in Prairieville. I'm a dog lover and dog mom of a 14-year-old maltipoo, Lizzy. On the weekend, I love spending time with friends and family. I'm a Saints fan and love to sing. I was a praise and worship leader for 10+ years—you might even catch me singing karaoke!
With over 15 years of experience in recruiting, my passion for and dedication to candidates and clients has allowed me to build lasting relationships.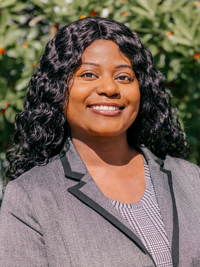 I'm a Red Stick native that earned her tiger stripes in 2017. Geaux Tigers! I enjoy reading, hiking, gardening, and most of all aquascaping. I am a "fin" mom to an assortment of freshwater fish and have read almost every book in the Warriors series.
With over 4 years of cumulative human resources and recruiting experience, I am committed to sourcing job seekers and connecting them to their occupational niche. It is my honor to help broaden the skills and knowledge base of the individuals I encounter. What are you waiting for? Come join one of the best places to work!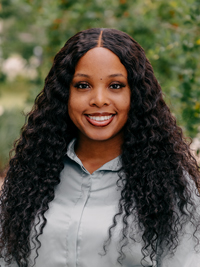 I was born and raised in Baton Rouge, LA. I graduated from Southern University and A&M College with a Bachelor's Degree in Human Resource Management. My hobbies include photography and interior design. In my spare time, I enjoy traveling, exploring art galleries, and trying new restaurants.
*Pelican State Credit Union is an Equal Opportunity Employer and a drug-free workplace. All locations are smoke-free facilities.